Metallic Tube Applications has been providing high-quality products made to customer specifications from many types of steel tubing since 2004.  Whether you want us to fabricate a complete assembly or a single component of your finished product, we can assist you to increase your capacity and lower your overhead.
Metallic Tube Applications fabricates products from steel, stainless steel, aluminum, brass & copper tubing.  MTA provides high quality straight or bent JIC, Flat Face O-Ring seal, and O-Ring flange hydraulic fittings.  Our products are installed on a variety of applications that include manufacturers of heavy equipment including the US Government.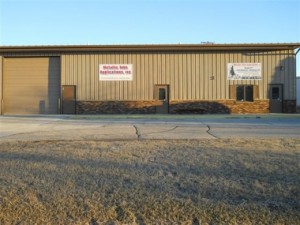 With the acquisition of an Alpine mandrel bender, Metallic Tube Applications now has the ability to bend tubing from 3/8″ all the way up to 3″ in diameter.
If you are looking for precision bends suited to your needs, we are here to serve you.  We can provide multiple bends on a single piece of material if your job requires it.  Give us the opportunity to meet your bending needs.
We also have services that include custom crimping of hydraulic hose assemblies.  Customers can also have their failed hose assemblies replaced usually within one hour.  We are capable of crimping hose from 1/4″ to 2″ diameters.  Bulk hose and fittings are also available.
Metallic Tube Applications is also capable of many other products or services such as:
Cut to length tubing or solid rods
Any type of end forming
Drilling / Hole punching
Welding / Brazing
Mandrel Bending
Metallic Tube Applications is committed to providing our customers with a high quality component made to the specifications you require, delivered to you on time, at a reasonable price.  We are dedicated to providing total customer satisfaction on every order whether large or small.  Request a quote today at metallictube@sbcglobal.net or call us at 920-467-4807.